Plastic Surgeon in CBD Belapur, Navi Mumbai
Are you searching for a highly experienced plastic surgeon in CBD Belapur, Navi Mumbai?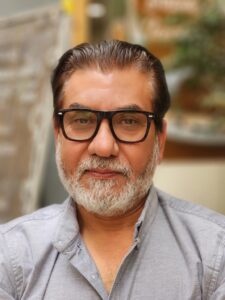 Look no further than Dr. Vinod Vij, an experienced plastic surgeon in Mumbai & also the senior consultant (plastic surgery) at Apollo Hospital, Navi Mumbai. With over 28 years of experience and an impressive track record of over 5,000 successful surgeries, Dr. Vij is the person you can trust for your plastic surgery procedures.
Dr. Vinod Vij stands out because of his extensive plastic surgery experience. His expertise embraces a wide range of procedures, including surgeries like tummy tuck, liposuction, and rhinoplasty, as well as reconstructive surgeries such as cleft lip and palate repair. Patients can rest assured that they are in capable hands, as Dr. Vij's commitment to excellence and patient satisfaction is unparalleled. He ensures that each patient's specific needs and expectations are met with a professional and compassionate approach.
When seeking a plastic surgeon in Navi Mumbai, you want someone with both experience and a proven track record. Dr. Vinod Vij ticks all the boxes, and his affiliation with Apollo Hospital adds an extra layer of credibility to his practice. 
Reach out to him right away if you want a consultation or to find out more about how plastic surgery can change your life.
Top Services Provided by Dr. Vinod Vij at Apollo Hospital, Navi Mumbai
Total no. of surgeries performed
Transforming Dreams into Stunning Realities.
Let's Make Your Beauty Aspirations a Reality!
Apollo Hospital, Parsik Hill Rd, Sector 23, CBD Belapur, Navi Mumbai, Maharashtra 400614, India
For Appointment: +919920130351