Plastic Surgeon in Nerul, Navi Mumbai
Finding a qualified plastic surgeon in Navi Mumbai to assist you get the appearance you want and increase your self-confidence?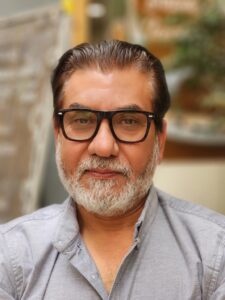 Visit Dr. Vinod Vij, a renowned expert plastic surgeon in Mumbai. He has contributed with his excellence in procedures like rhinoplasty, hair transplant, and cosmetic procedures. Dr. Vinod Vij combines extensive experience with a passion for enhancing his patients' natural beauty, making him a top choice in Navi Mumbai's medical community.
Dr. Vinod Vij is dedicated to providing personalized care and outstanding results. Whether you're interested in rhinoplasty to refine your nasal aesthetics, a hair transplant to address hair loss concerns or any other cosmetic procedure, Dr. Vinod Vij offers the expertise and advanced techniques to help you achieve your goals. With a patient-focused approach and a commitment to safety, Dr. Vinod Vij ensures that you feel comfortable and informed throughout your entire surgical journey.
When it comes to plastic surgery in Navi Mumbai, Dr. Vinod Vij's reputation speaks for itself. He is the top selection for anyone looking for a top-notch plastic surgeon due to his passion for enhancing natural beauty and commitment to patient satisfaction.
Signature Services at Clinique Aesthetica, Nerul
Total no. of surgeries performed
Take the first step towards your dream look !
Sculpting Dreams, Beautifying Reality!
Shreeji Plaza, Anurag Hospital, Clinique Aesthetica, Seawoods Bridge, Sector 25, Nerul, Navi Mumbai, Maharashtra 400706
For Appointment: +919920130351