Both men and women face hair loss, which can have a profound emotional impact. Thinning and receding hair can lead to depression, low self-esteem, and fear of judgment by others. Fortunately, Dr. Vinod Vij, a highly-skilled plastic surgeon in Mumbai, offers a solution. A key to restoring not just your hair but also your confidence: hair transplant surgery.
A hair transplant is a widely performed cosmetic procedure. It involves relocating hair follicles from a donor site to a recipient area using various techniques, such as Follicular Unit Transplantation (FUT) or Follicular Unit Extraction (FUE).
Dr. Vinod Vij states, "Early hair loss is on the rise and causing worry among many people. Over the years, hair transplant procedures have improved significantly, offering patients a high success rate exceeding 90%. However, despite its popularity and efficacy, people often question the longevity of hair transplants."
Are you considering a hair transplant but are concerned about how it will look 2 decades later? Please consult the highly-skilled cosmetologist Dr. Vinod Vij. With over 28 years of experience, Dr. Vij is often considered the best hair transplant doctor in Mumbai.
How Will Your Hair Transplant Look After 20 Years?
"Patients frequently ask what they should expect from a hair transplant after 20 years?'" says Dr. Vinod
Vij. "These questions are natural. Thankfully, hair restoration is a permanent solution to hair loss.
Transplanted hair follicles generally continue to grow throughout a person's lifetime."
With proper care of your scalp and hair post-surgery, your hair transplant should still look good after 2 decades. However, it's important to note that natural aging processes can cause changes in your hair transplant's appearance. As you age, your hair may naturally thin out or turn gray, which can alter the overall look of your hair transplant.
Selecting a qualified and experienced hair transplant surgeon like Dr. Vinod Vij is crucial to achieving the
best results. Dr. Vij is the go-to expert for people seeking hair loss treatments in Mumbai.
Let's explore the longevity of hair grafts to complete our understanding of your hair transplant's evolution over time.
Do Hair Grafts Last Forever?
Hair grafts are generally considered permanent and can continue growing hair throughout your life. Hair
follicles have a genetic code that determines how they grow hair. Hair transplantation does not alter this
genetic code.
When hair follicles are transplanted, they retain their genetic characteristics and continue growing hair as they did in the donor area. However, the success of the transplant depends on several variables, including:
the quantity of donor hair
the quality of donor hair
the surgeon's expertise
your overall health
your hair care routine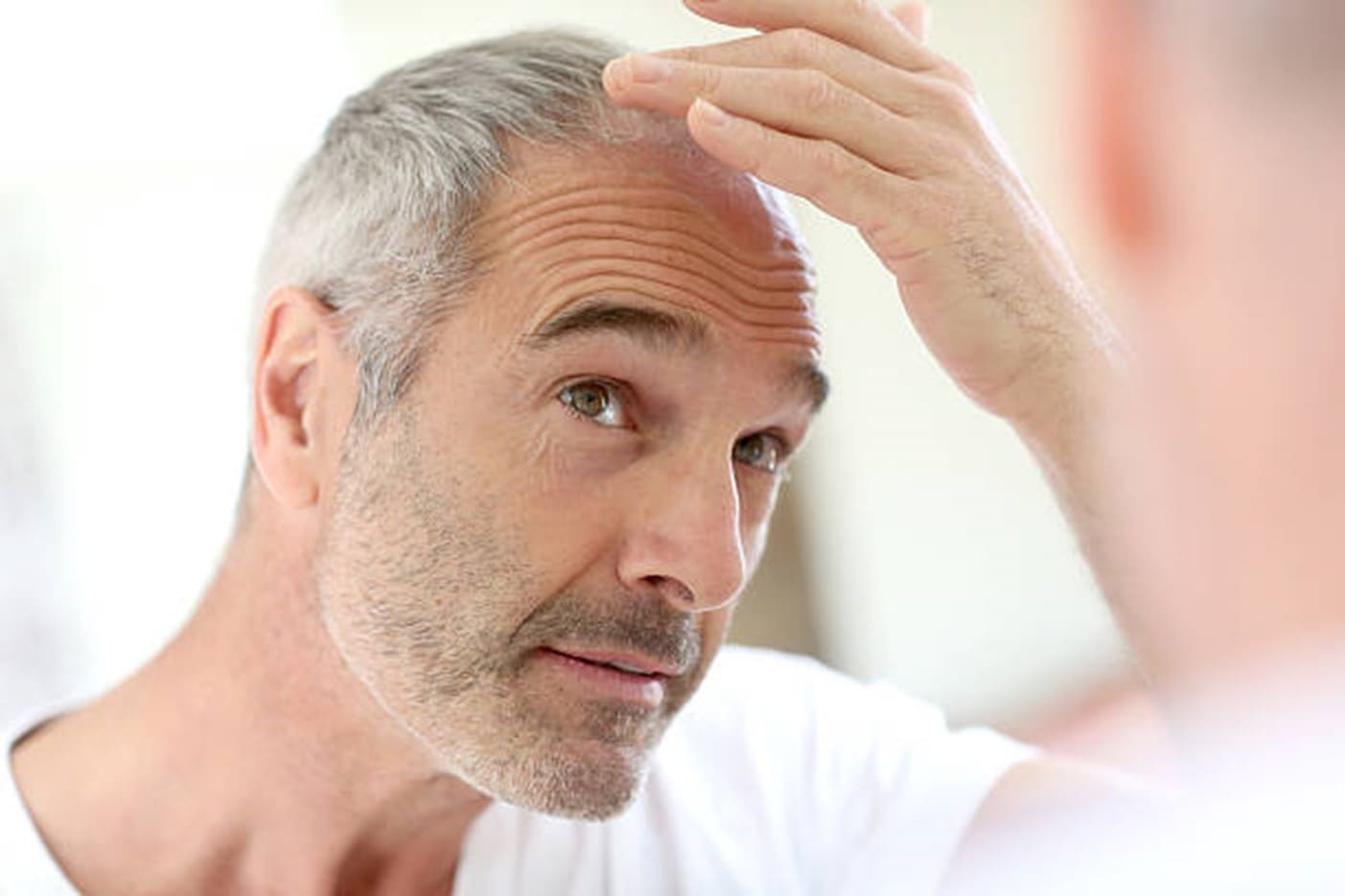 After a hair transplant, most patients start seeing results within a few months. Initially, the newly implanted hair follicles may shed some hair, but they typically grow new hair in a few months. Over time, they thicken and fill out, resulting in a more natural-looking head of hair.
With proper care and maintenance, the effects of a hair transplant can last for many years, offering patients a fuller and more youthful appearance.
To ensure the best results from your hair transplant, consult with Dr. Vinod Vij. He is a trusted expert in the field of hair transplant and plastic surgery. Start now and take that first step toward a lasting, confident you!
Now, let's shift our focus to a crucial aspect: the impact of aftercare on your long-term results.
Does Aftercare Impact Your Hair Transplant in the Long Run?
Effective post-hair transplant care is crucial and can significantly affect the long-term outcome of your
procedure. The initial days and weeks following a hair transplant are vital for achieving the best results.
Following your surgeon's instructions can reduce the risk of complications, facilitate healing, and prevent infections. Additionally, it can ensure that the transplanted hair follicles have the best chance of survival and growth.
Here are some key points to ensure the longevity of your hair transplant:
Adhere to your surgeon's post-surgery care instructions carefully to promote healing and prevent complications.
Avoid strenuous activities like heavy lifting or intense exercise for a few days after the surgery to prevent bleeding or dislodging of transplanted hair follicles.
To shield your scalp from harmful UV rays, consider wearing a hat or using sunscreen. Sun exposure can harm the transplanted hair follicles and impact the healing process.
Limit or avoid smoking and alcohol, as they can hinder the healing process and reduce blood flow to the scalp, affecting the growth of transplanted hair follicles.
Take any prescribed medications as your surgeon directs to promote healing and prevent infections.
You may be wondering if the transplanted hair can turn gray. Let's hear it from the hair transplant expert, Dr. Vij
Do Hair Transplants Go Gray?
Yes, hair transplants can turn gray, just like natural hair. The rate at which hair turns gray varies among individuals and can be unpredictable. However, options like hair dye are available to address this issue.
Please consult your hair transplant surgeon before using hair dye.
"Pigment cells present in hair follicles produce melanin which gives your hair its color," explains eminent cosmetic surgeon Dr. Vinod Vij. "As you age, these pigment cells may gradually decrease, leading to gray
hair."
For more information, guidance, and insights, please consult Dr. Vij at Clinique Aesthetica. Clinique Aesthetica is a state-of-the-art facility frequently called the plastic surgery and best hair transplant clinic in Mumbai.
Conclusion
Hair loss is a common and often emotionally challenging experience for many individuals. It can affect self-esteem and overall well-being. Fortunately, hair transplant surgery has emerged as a highly effective and lasting solution for addressing hair loss. It allows individuals to restore their natural hairline and regain a sense of normalcy in their lives.
With advancements in techniques and aftercare, hair transplant procedures continue to provide promising results. They help individuals embrace a renewed sense of self-assuredness and satisfaction.
Dr. Vinod Vij, a respected hair transplant and cosmetic dermatologist, can be your guiding light on this transformative journey.
Why let hair loss diminish the quality of your life? Embark on your journey towards regaining your confidence and achieving a fuller, happier life. Schedule a consultation with Dr. Vij today for hair transplant in Mumbai.
FAQs
Q.1 What happens to old hair after hair transplant?
A: Old hair in the transplant area remains unaffected. It continues to grow alongside the newly
transplanted hair.
Q.2 Is transplant hair stronger?
A: Transplanted hair tends to be stronger and more resistant to loss than the original hair in the recipient
area.
Q.3 What age is too late for a hair transplant?
A: There's no strict age limit for a hair transplant. However, individual factors and the extent of hair loss
play a role in determining candidacy.
Q.4 How successful is a hair transplant after 20 years?
A: Hair transplants can remain successful even after 20 years, provided they are performed skillfully and
you maintain proper aftercare.
Q.5 At what stage is a hair transplant not possible?
A: Hair transplant may not be possible if there is insufficient donor hair, severe scarring in the recipient
area, or an underlying medical condition that contraindicates the procedure.